Certification course
The Inman Aligner can be used to straighten front teeth quickly, safely and predictably.
Wether it's a standalone treatment or prior to further cosmetic dentistry, patients and dentists love the speed of treatment.
At last, conservative, no-compromise cosmetic dentistry has become a great option. Just book our highly recommended hands-on course in an area near you.
Certified providers can access free online support, revision courses, marketing materials, downloads and the Spacewize crowding calculator. You will be supported by certified Inman Aligner Laboratories.
Quick treatment 6-18 weeks Outstanding results with one appliance Increased case acceptance and patient satisfaction Ideal to align crowded or protruded anterior teeth Great standalone treatment or before restorative treatment.
---
lnman Aligner Certification hands-on course
Learning objectives
Diagnosis and case selection

Movement potential

Space evaluation

Adapt and adjusting of the aligner

Interproximal Stripping (IPR)

Placement of composite anchor points

Retention Technology

Tooth shaping previously to a restoration
---
Kurstermine
Programm
08.30-09.00
09.00-13.00
13.00-14.00
14.00-17.30
Registration
Theory
Lunch break
Hands-On - practical part
Course fee: 849,- € Vat included;
Catering and certificate included.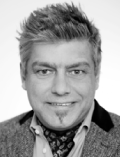 Referent:
Dr. Jens Nolte
active member
of DGÄ